Why Xmitter?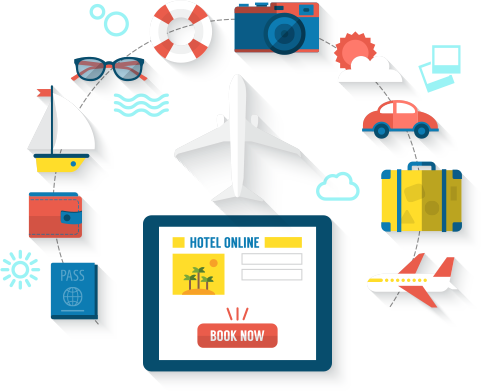 In today's fast-paced and ever-evolving travel and hospitality industry, technology is playing a crucial role in dramatically shaping consumer habits; from researching hotels, comparing room rates and facilities, to safely transacting online, conveniently booking hotel rooms and rating/reviewing their stays. Hotels that attempt to understand and adapt to these new developments will build stronger customer relationships by going beyond guests' expectations. Xmitter helps hotels do just that with its offerings!

With a wide range of solutions such as Xmitter Channel Manager to efficiently manage online inventory distribution, a Booking Engine to facilitate easy direct bookings online, Website Design to create websites for independent hotels, Revenue Management to employ insights for effective room pricing, and Secure 365, a payment gateway that facilitates secure safe and easy online transactions.
Our Products and Services at a Glance.
Xmitter places the ability to expertly manage hotel room queries, hotel booking confirmations, online hotel channel partners, and much more at Hoteliers' fingertips through a single, user-friendly interface.
---
Our Channel Partners